Earlier this year, I was lucky to attend an event where a couple of African artists performed.
I must say, I supported Valerie Kimani all through the Tusker Project Fame (oh shoot me!) but that day I was very, very disappointed. She looked very cute and I WANT one of the outfits she was wearing, but that's about all I liked about her performance. It was lacklustre, flat and uninspiring.
Valerie if you read this, I still got love for you, but you have to up your game. You can't hide behind your band and back-up forever. I know there's a voice in there. Let it loose!!
Another disappointment for me was 2Face Idibia. He was certainly good looking, lakini his performance left me cold.
Of course, by that point of the night, the music part of the event appeared unsalvagable. Then, came Thandiswa Mazwai.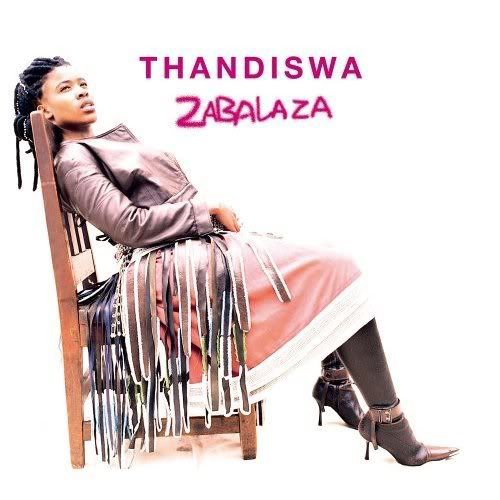 Call me ignorant, but I must confess, I'd never heard of Thandiswa before that night. From the event's programme, I learnt that Thandiswa Mazwai was formerly the lead vocalist and songwriter of the acclaimed South African group Bongo Maffin. I knew Bongo Maffin, but I had no clue who Thandiswa was.
Well, I must say, I haven't been able to stop talking about her since. She gave an absolutely electrifying performance. And I mean, absolutely electrifying. The only other performance I've attended which came close is Youssou N'Dour, so you get an idea just how fabulous it was.
Her voice is flawless and her stage presence is magic. At the end of her performance, every single person in the audience wanted an encore.
After the performance, as if it were even possible, she climbed even higher in my esteem. When the event was over, she came into the crowd and started talking to people and taking photos with us. She was, I have to say, a refreshing change from all those international musicians who prefer to hide in their dressing rooms and leave surrounded by bodyguards to speed away in heavily tinted cars.
She was completely without diva attitude, sweet and friendly. I was lucky enough to get a picture taken with her AND, when her manager came around giving away CDs of her new album Zabalaza, I got one!! YAY!! Now that's how you handle your fans!
She's beautiful, and I was particularly enamoured by her style. Where many young female musicians resort to showing skin, she wore a resplendent African outfit. Her braided, beaded hair looked fantastic and was a unique statement that stood out from the legion of weave preferred by many perfomers. And you have just GOTTA love a woman who's not afraid to shun heels and perform in tackies!!!
I cannot forget to mention her absolutely fabulous back-up singers and band! Thandiswa hand-picked her band herself from over 400 candidates and it brings a vibrant, fresh young sound to her live performances.
She says she picked the band to give new talent a chance to live their dream.
"There's so much talent out there, just waiting to be discovered. I'm living my dreams through my work, and I'm able to do that partly because certain people gave me a chance. So I want to be able to give other young talents the same opportunity, and allow them to live their dreams. We can travel the world together, making music. I'm really looking forward to going on the road with these guys."
Zabalaza is her first solo album and it is a magnificent debut!
Now Zabalaza is on constant rotation in my house. I love the entire CD and you must go out and buy it now! I love the lead title Zabalaza, Revelation, Nizalwa Ngobani, and Ndiyahamba. The sound is quintessentally South Africa, but Thandiswa unique sound combines the old and the modern seamlessly. Revelation is a gospel song with a bluesy sound reminiscent of American church choirs. Reggae, Kwaito beats and traditional Xhosa rhythms co-exist effortlessly on the album and work brilliantly together.
The South African Music website has this to say about Thandiswa:
"There is no doubt that Zabalaza will become one of the most important musical projects to emerge out of South Africa. Released in the year that South Africa celebrates ten years of freedom, the album is also a metaphor for Thandiswa's musical emancipation – she's matured into an artist who can stand up and express her views, and create a project that she feels honestly represents her voice, thoughts and experience. The number of major awards that she and the album have been given is a testament to this, from the Kora Awards in December 2004 to the South African Music Awards in 2005"

She's been dubbed the Miriam Makeba of our generation. I can say that I, am a believer.
Now, can one of our so-called Music promoters get this girl here for Kenyans to enjoy!
Read more about her:
South African Music
Buy your copy of Zabalaza today